Bill Kern & Barry Knoedl began recording original songs together in a studio Barry had set up in the basement of his father's TV repair shop. They made a dozen or so crude demos using multiple 2-track tape recorders. This method allowed them to experiment with arranging and producing their songs, but due to bouncing the tracks so many times, the quality of the recordings was very poor. In 1976, Bill & Barry set up a 4-track studio. They began recording almost every song they wrote.
In 1978, Ralph Mori began coming to the sessions to help out running the equipment. Ralph had some experience as a recording engineer, and his presence in the control room made it easier for Barry, who usually ran the controls, to focus on playing his instrument or singing, without having to engineer the session at the same time. Ralph became a very gifted engineer, and it is his talent that made much of this collection possible. Although Bill and Barry were the creative forces, Ralph's contributions cannot be denied. His honest, and often blunt feedback, helped Bill and Barry hone their composing and production style, and his skill as a recording balance engineer was invaluable. The first six volumes of this collection were recorded on a 4-track reel to reel. Multiple instruments and voices had to be recorded on a single track, yet the quality of many of these recordings surpasses that of many 8-track studios of the day. Barry was always cosidered the chief engineer, but Ralph was usually at the controls.
HELLO is the first volume of Bill and Barry recordings, spanning from 1976 to 1978. In these earliest recordings we think you will hear the distinct styles of each of these composers. But as you listen to each successive song in chronological order you will hear them influence each other until their writing styles blend together seamlessly. All of the 4-track recordings are in strict chronological order according to their start date, with 3 exceptions. "Baby Don't Give Up" begins the collection because it was the first completed 4-track recording. "Hello" is actually the oldest recording. The piano and drum track were recorded on Barry's 2 track recorder in 1975. This tape was brought to TIKI, where bass and vocals were added. This song is third in the collection because the song was revisited after Bill & Barry began working in their own 4-track studio (KNO Studio), where Ray Knoedl's guitar was added. "Stereo Blues" was begun soon after the re-recording of the drums and bass track of "Baby Don't Give Up," but was left unfinished for many years.
It is with great pride and pleasure that we present the entire Bill & Barry collection, digitally remixed.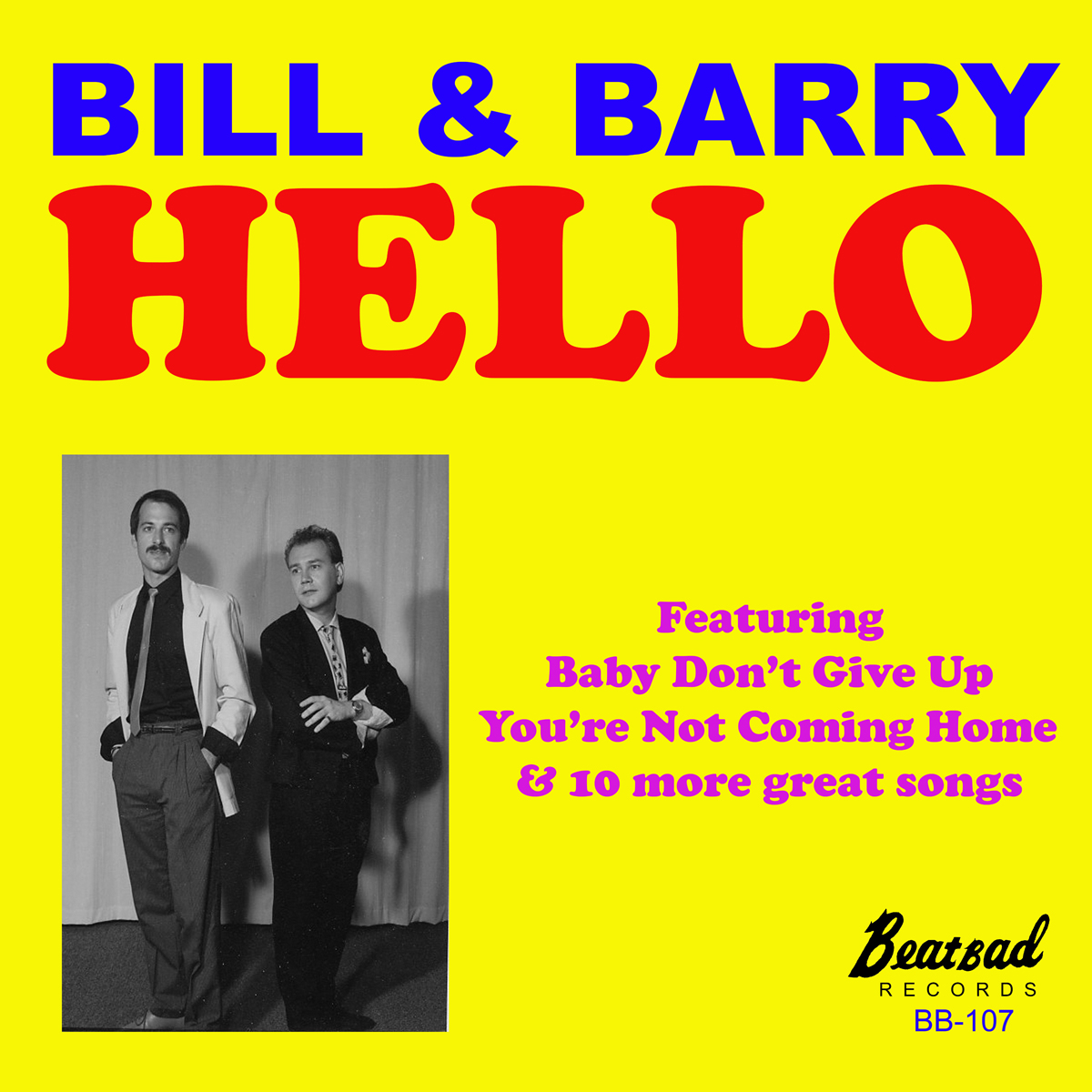 SONG SELECTIONS
| | | |
| --- | --- | --- |
| Baby Don't Give Up (Knoedl) | | |
| Stereo Blues (Knoedl) | | |
| Hello (Knoedl) | | |
| Don't Tell Me To Behave Myself (Kern) | | |
| It Makes Me Want To Cry (Kern) | | |
| Help Me Please (Kern) | | |
| Radio In USA (Kern) | | |
| I Just Want To Make You Happy (Knoedl) | | |
| She's Alright (Kern) | | |
| Don't You Wonder Why (Kern) | | |
| Now And Forever '78 (Knoedl) | | |
| You're Not Coming Home (Kern) | | |
Click the "Audio Samples" button to audition
each song. A new window will open.