In 1980, KNO studio got a new home. Barry built a nice facility in the basement of his house, and this would remain the home of KNO Studio until 1994. "Why (I Don't Know)" was the last recording begun in the old studio.
It is also during this time that Bill & Barry began using more outside musicians to vary their sound. Aside from Ray Knoedl (Barry's brother), who had been providing lead guitar for Bill & Barry from the beginning, they invited Jimmy Yaeger a very talented keyboard player who had the most up to date keyboards, including a melotron and an Oberheim polyphonic synthesizer, and Thorne Ventura an inspired guitarist, who always seemed to know just what a track needed.
You'll also hear backing vocals by Fran Parker. Fran appeared on two Beat Bad Records releases. Don't Blame It On Love, by John Sheridan, and Now That We've Got It Down, by Dwight Hobbes. Bill & Barry had hoped to release material by Fran, but stopped releasing records before they had the opportunity.
This volume also contains the first recorded co-composition by Bill Kern & Barry Knoedl. The song, "Today." They believed they had a stong song when they began recording it, but it became one of their favorites after Thorne added his inspired guitar solo. This song was revisited in 1994.
"Beautiful Day," the second co-composition on this volume, was not really intended to be a co-compostion. In fact it wasn't originally called "Beautiful Day." It was called "Some Boys," and it was intended for Fran Parker. Bill & Barry began recording it with Thorne Ventura before the lyrics were completed, and for some reason the song was forgotten when they wrote several other strong songs for Fran. When the tracks were being transferred to digital, this song was discovered with all the instruments complete, but no vocal, and no lyrics - in fact - no melody. Barry wrote a new song over the top of this recording, and this is the newest of all Kern - Knoedl compositions, and the longest to complete recording. Recording began May 4, 1981, and the last vocal was recorded June 20, 2013.
It is with great pride and pleasure that we present the entire Bill & Barry collection, digitally remixed.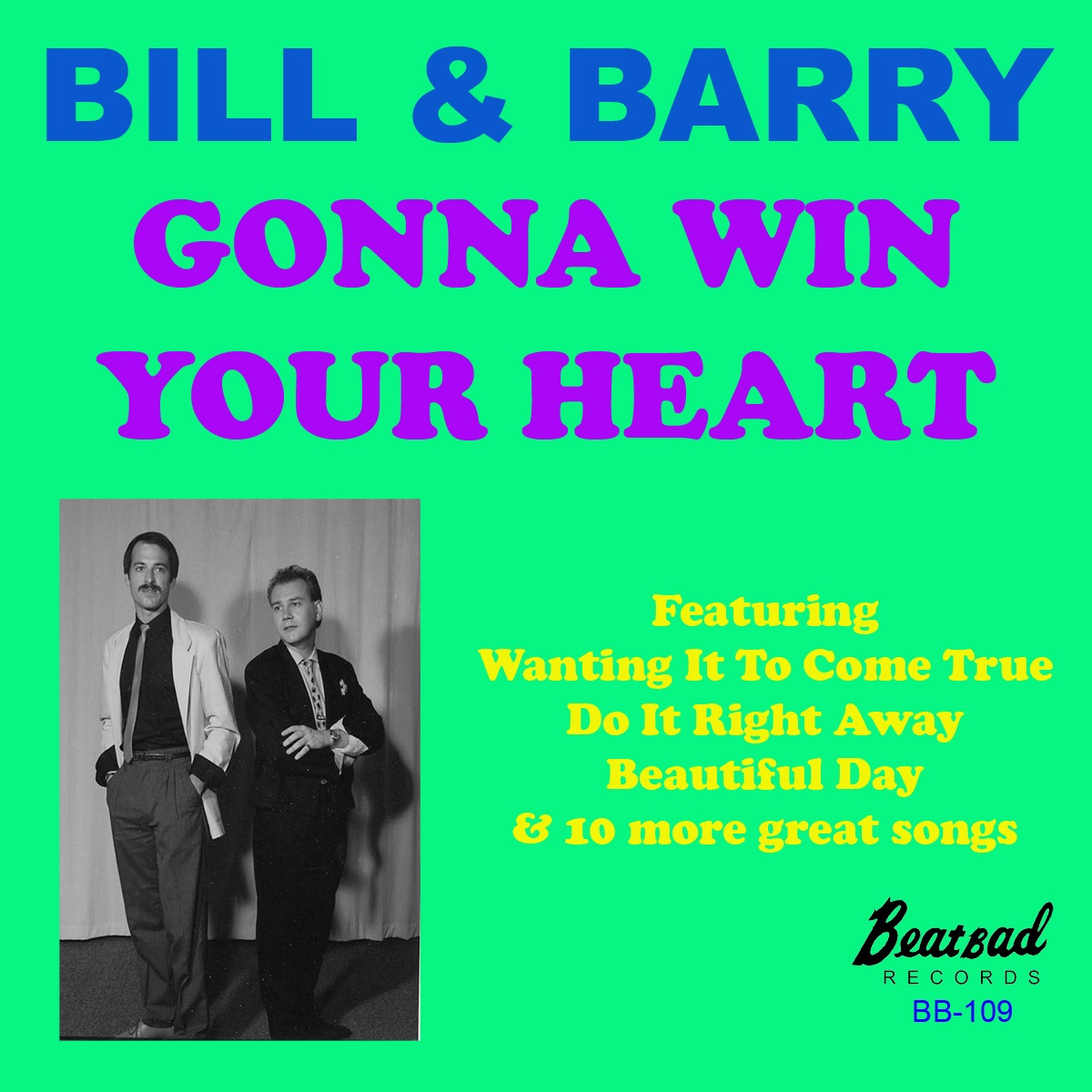 SONG SELECTIONS
| | | |
| --- | --- | --- |
| Gonna Win Your Heart (Kern) | | |
| Why (I Don't Know) (Kern) | | |
| Baby (Knoedl) | | |
| Sorry For The Pain (Knoedl) | | |
| I Still Don't Know (Kern) | | |
| Tell Me You're Not Leaving Me (Knoedl) | | |
| Teen Girls (Kern) | | |
| My Trusty Microphone (Knoedl) | | |
| Do It Right Away (Knoedl) | | |
| Wanting It To Come True (Kern) | | |
| Today '81 (Kern - Knoedl) | | |
| There's Someone New (Knoedl) | | |
| Beautiful Day (Kern - Knoedl) | | |
Click the "Audio Samples" button to audition
each song. A new window will open.